Vanderbilt nominated for two PSI Premier Awards 2018!
We are pleased to announce that Vanderbilt have been nominated for two PSI Premier Awards in the categories of Intruder product of the Year and Access Control Product of the Year for the SPC and the ACT 365. We're inviting you to vote the 2 systems HERE until the 15th of June 2018.
SPC Intruder Detection System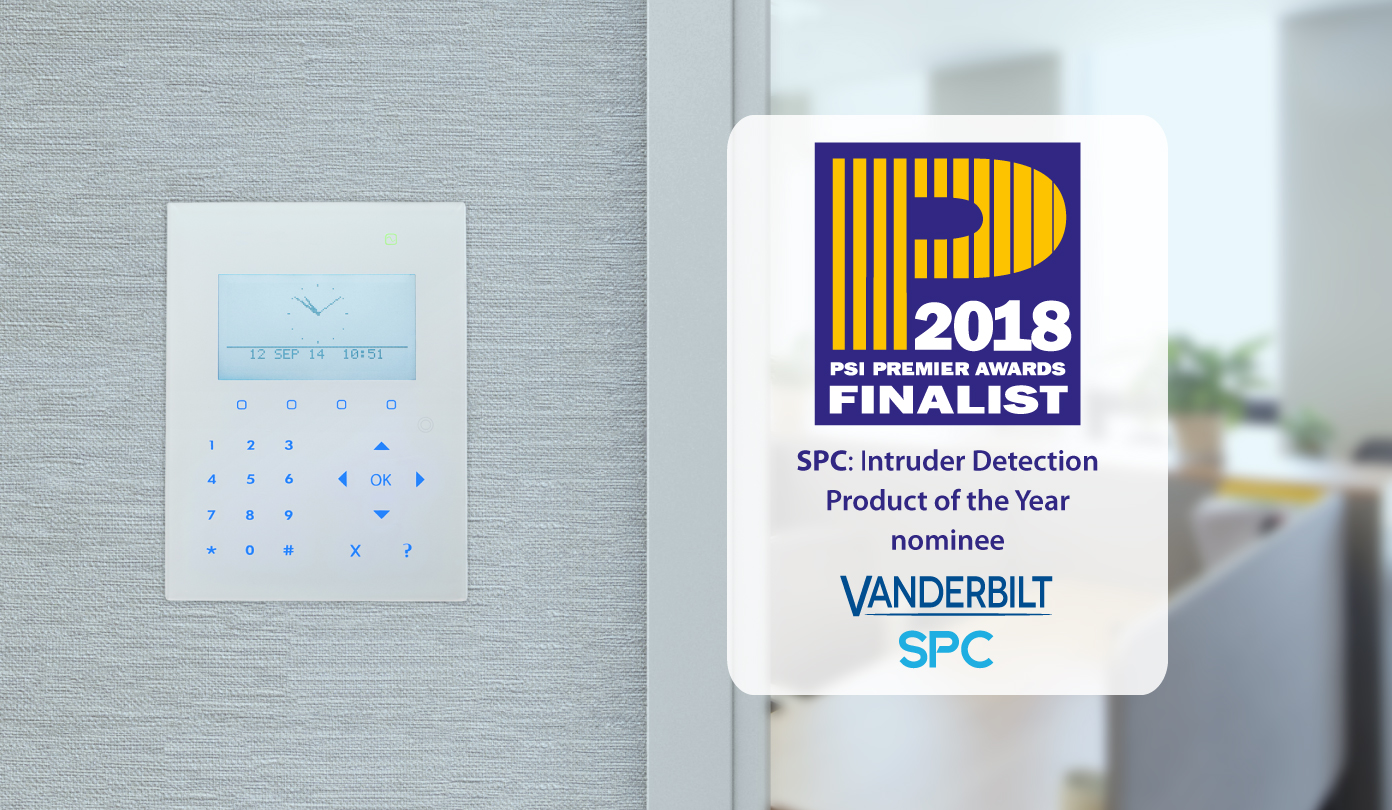 Vanderbilt SPC is an intrusion detection platform that delivers a modern, powerful security system for your customers' needs. It also enables your business to grow! SPC protects businesses, properties, and assets. It is an intrusion detection system that offers versatile and comprehensive alarm management functionality. Through the use of cloud services, End-user apps, and a dedicated software suite, SPC is at the forefront of modern intrusion detection. Vote SPC 3.8 the Intruder Product of the Year!
Here is everything you need to know about SPC Intrusion Detection system: https://vanderbiltindustries.com/spc
ACT365 Access Control Solution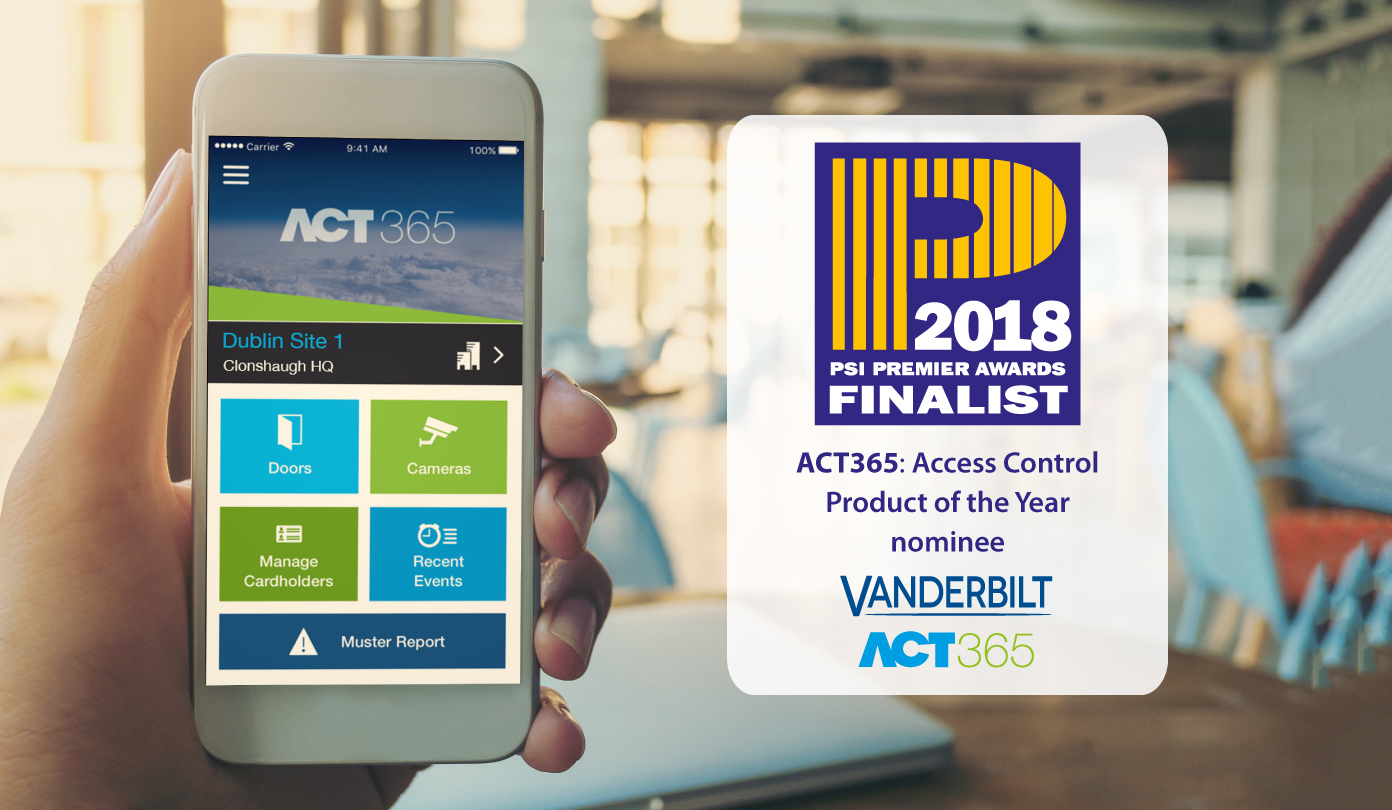 ACT365 is a cloud based access and integrated video management solution. ACT365 enables you to watch video footage, disable a user or open a door from any device at any time (PC, Laptop or Smart Phone), meaning that you can truly stay connected to your business wherever you are. Using the FREE ACT365 App you can take advantage of real time muster reporting on any tablet or Smart Phone, and no need to wait for an emergency list to print. Vote ACT365 the Access Control Product of the Year!
Read about the key benefits and typical applications here: https://vanderbiltindustries.com/act365
---
Security: just another Software-as-a-Service
And why is cloud so popular in the security industry? One of the reasons is instant customer feedback it automatically generates. We can see what features are popular, which in turn tells us what people want and expect more of.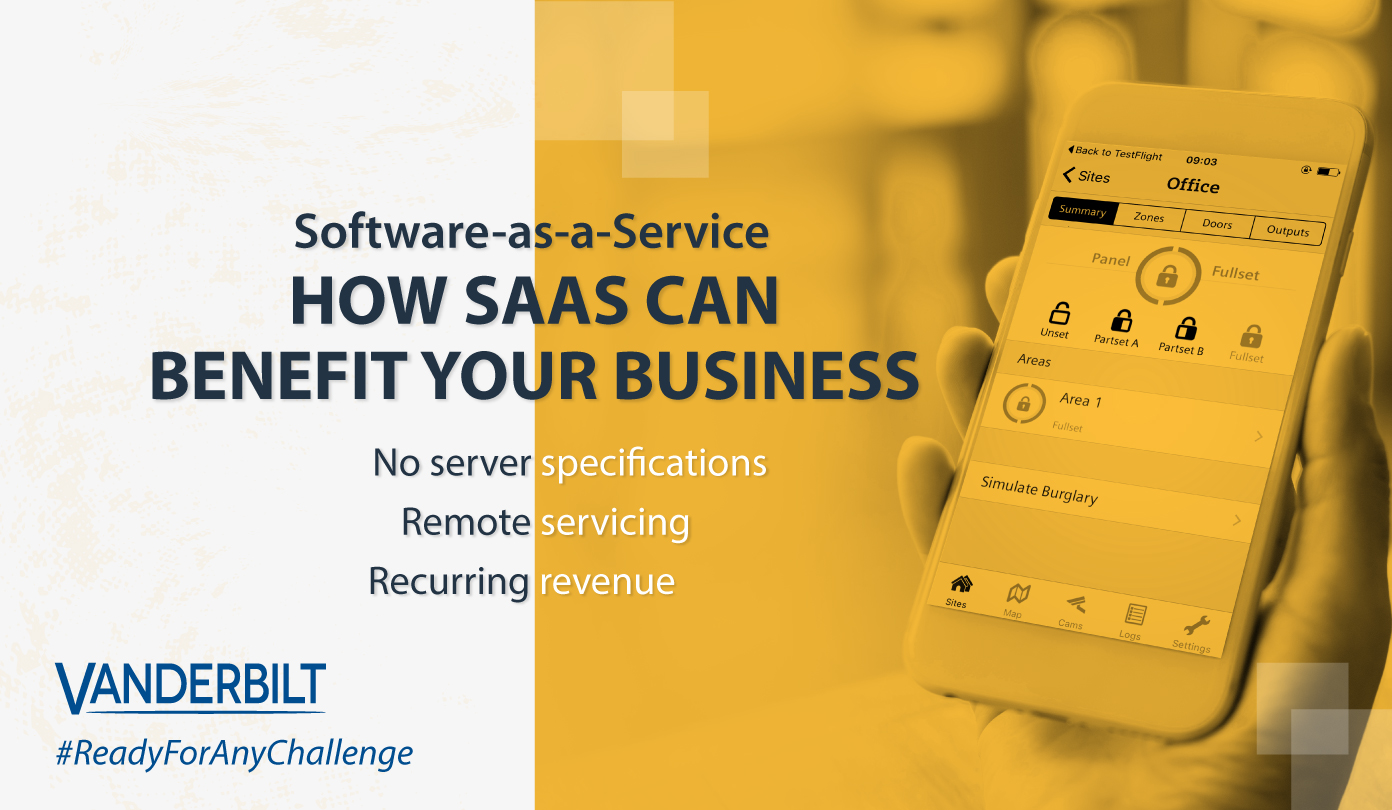 SPC Connect is a hosted cloud-based solution designed specifically for installers to monitor, manage, and maintain SPC panels remotely from any location. The intrusion solution has been nominated finalist at Benchmark Innovation Awards 2018 in the Site Protection (software) category.
Read more about SPC Connect and how SaaA can benefit your business >>
---
SPC Connect 2.6 tiered services feature
Have a look at the new SPC Connect 2.6 >>
---
What's new: Vanderbilt release new version of SPC Connect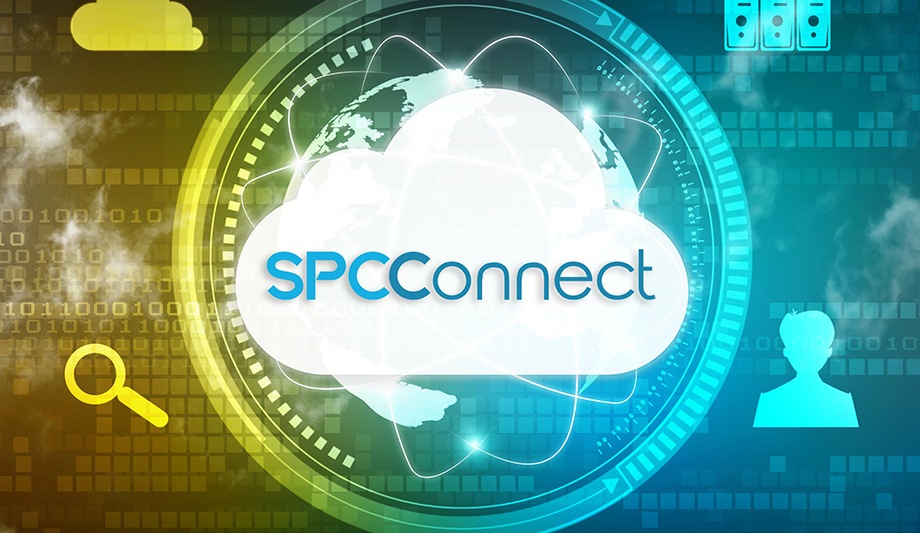 SPC Connect 2.6 is a service release that adds new features to Connect.
Key features
Customer notification
User restrictions
Alarm verification via mobile devices
Customer notifications
Installers will now be able to communicate through the SPC Connect network directly to their customers. This feature will allow you to create a message that will appear directly in the user's app and/or in their email. The messaging editor provides editing capabilities and the inclusion of links. The installer can also download the list of all customers interested in their message.
User restrictions
This enhancement is intended to give the security company greater control of the level of service they wish to offer through SPC Connect. The function allows the security company to define what operations are permitted by a user such as: Blocking Email; Blocking push notification; Blocking alarm verification; Blocking mobile app; and Blocking verification web.
Alarm verification via mobile devices
If an SPC panel is part of an SPC Connect installer account, then a new feature will activate on the user device that will allow the user to view verification data. If the SPC panel is not part of a company, or the company has chosen to block this feature, then the users of that panel will not see any change. When this enhancement is enabled, when an alarm occurs that has verification, the user will be able to view the data and talk and listen live to site.
See how the new SPC Connect 2.6 features target greater installer communication power >>
---
Examining the risks and benefits of smart cities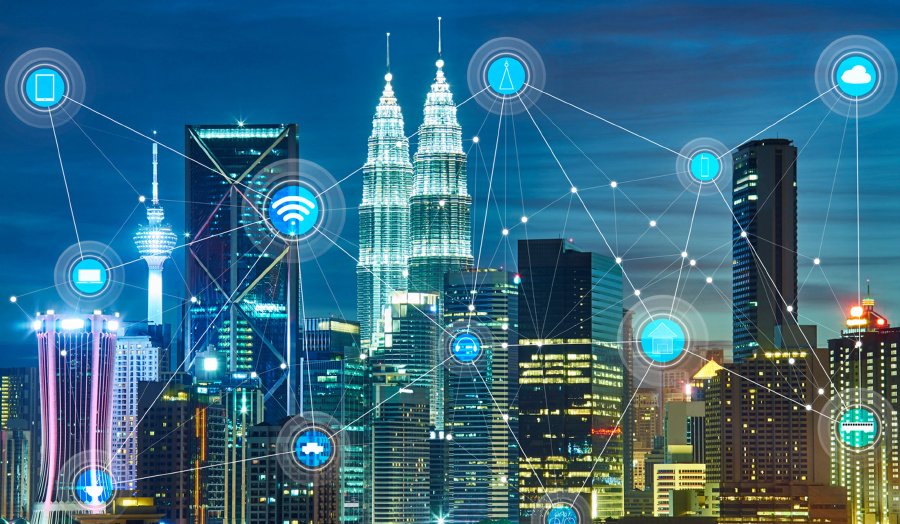 Advancements in AI, as well as Internet of Things (IoT) connected devices, have made it possible for cities to increase efficiencies across services like transportation, water management, and healthcare. To do this, smart cities rely on interconnected devices to streamline and improve city services based on rich, real-time data.
However, the fast adoption pace of networked technologies is potentially creating a deep well of vulnerabilities. There are already millions of smart home devices in the world, including smart alarms, locks, lighting, baby monitors, and thermostats and televisions. It is predicted that there will be more than 21 billion connected devices by 2020.
The danger of hacks
As smart cities rely on accurate data to properly function, if information is hacked, it has the potential to bring a city to a standstill. For instance, traffic control systems could be exploited to cause jams or crashes. Other risks include subways grinding to a halt, or water supplies being contaminated.
See the bright side of smart cities and precautions to consider >>

---
John O'Donnell on the new SPC Connect 2.6 features
Read all about the new features of SPC Connect 2.6 >>
---
New SPC Connect features target greater installer communication power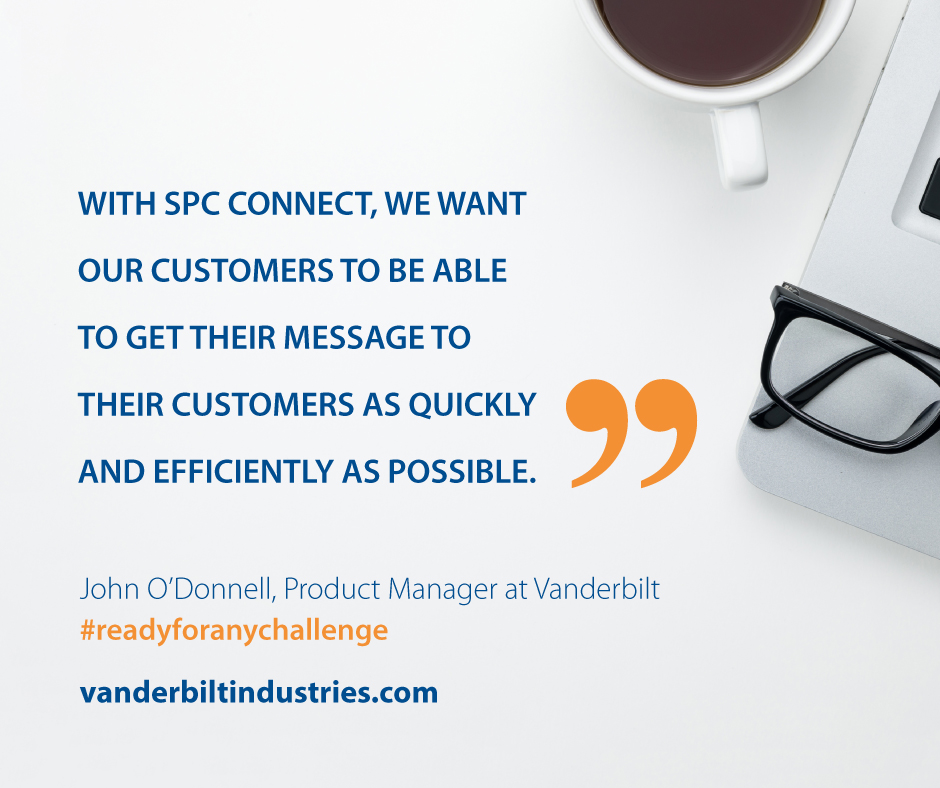 ---
Industry bytes: SPC's power to the user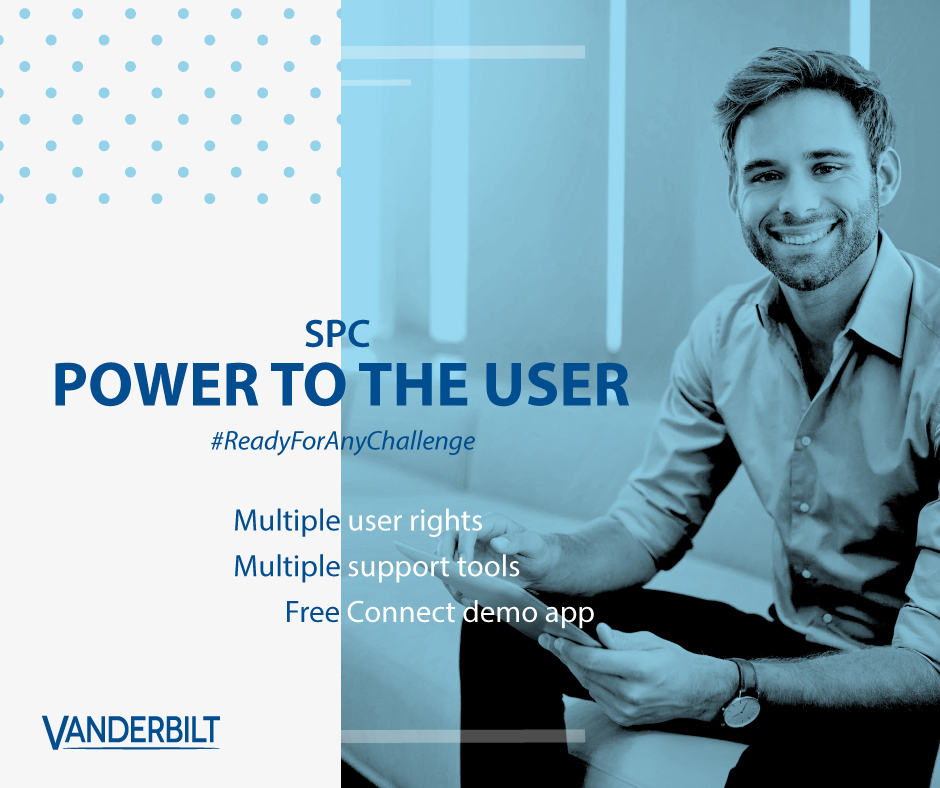 ---
Industry Bytes: Developing the SPC Connect ecosystem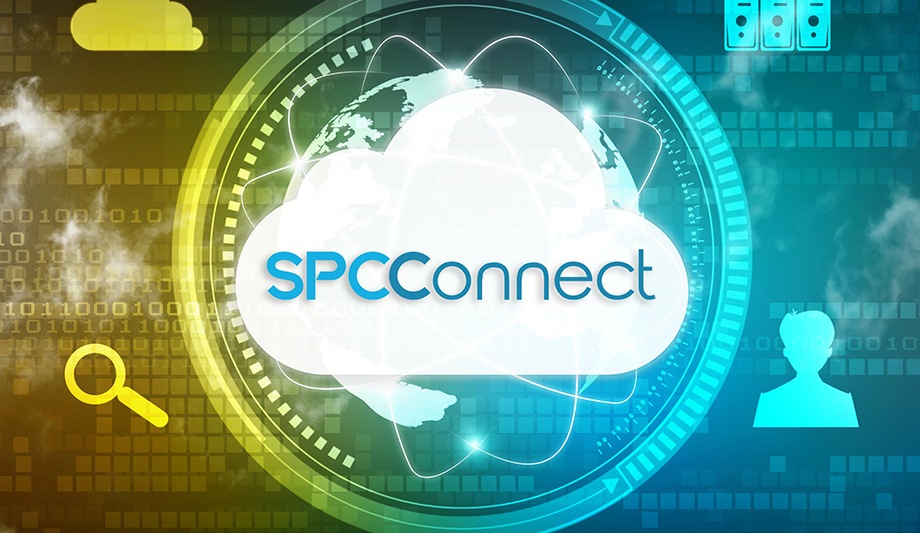 Customers now expect very high levels of service from installers. SPC Connect brings installers closer to their end-users by creating a platform where they can communicate more freely with each other.
See how Vanderbilt is #ReadyForAnyChallenge by delivering this SaaS ecosystem >>
---
Vanderbilt at ISC West, Las Vegas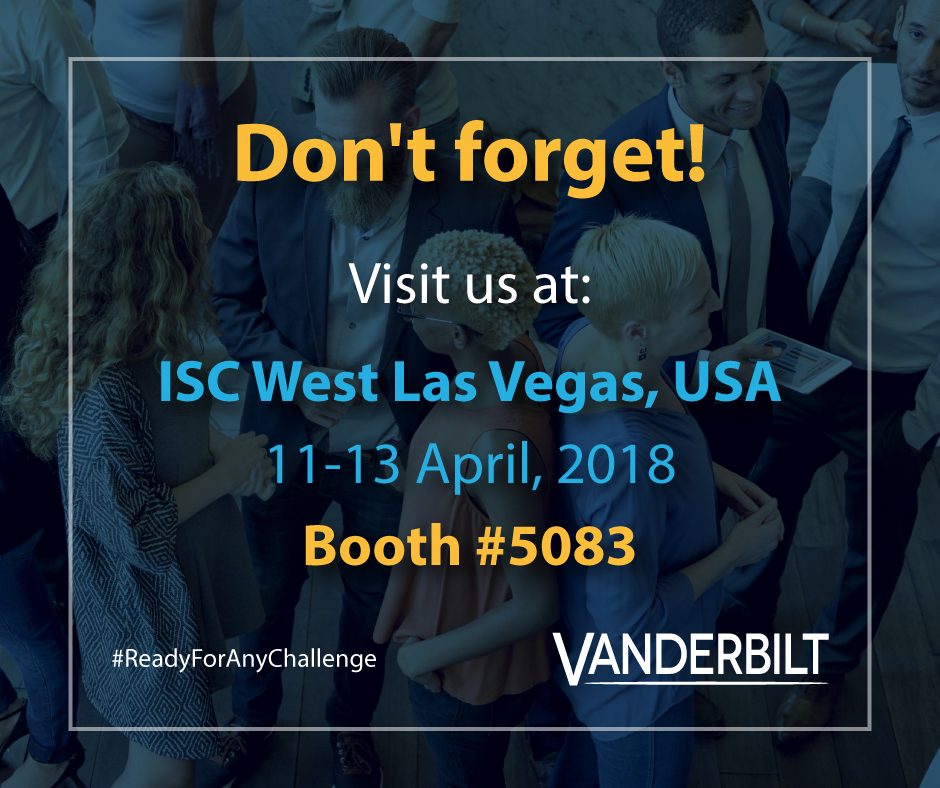 Vanderbilt will be at ISC West in Las Vegas at booth 5083! Schedule a meeting with the team now and visit us at the largest security industry trade show in the United States.
---
Our customers say it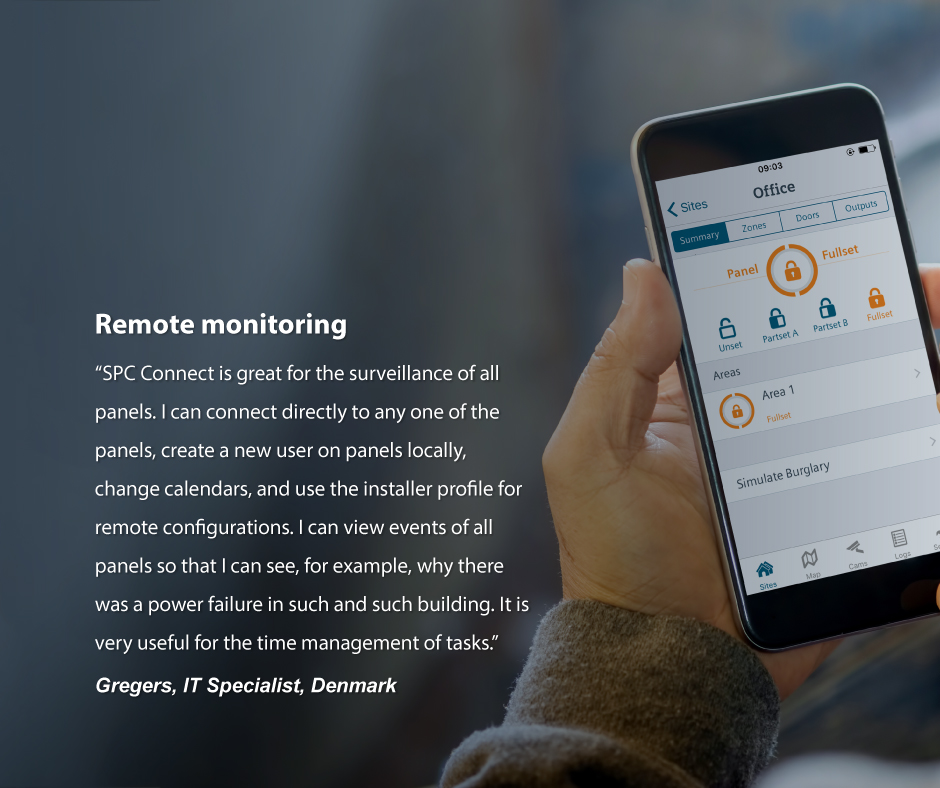 See how the municipal council of Odense uses SPC Connect to help monitor and maintain public buildings.
---
Examining the threat posed by cyberattacks against critical infrastructure
Read more on what a cyber attack means for physical security, which is the weakest link and the best practices for a safer environment.
---
Don't forget!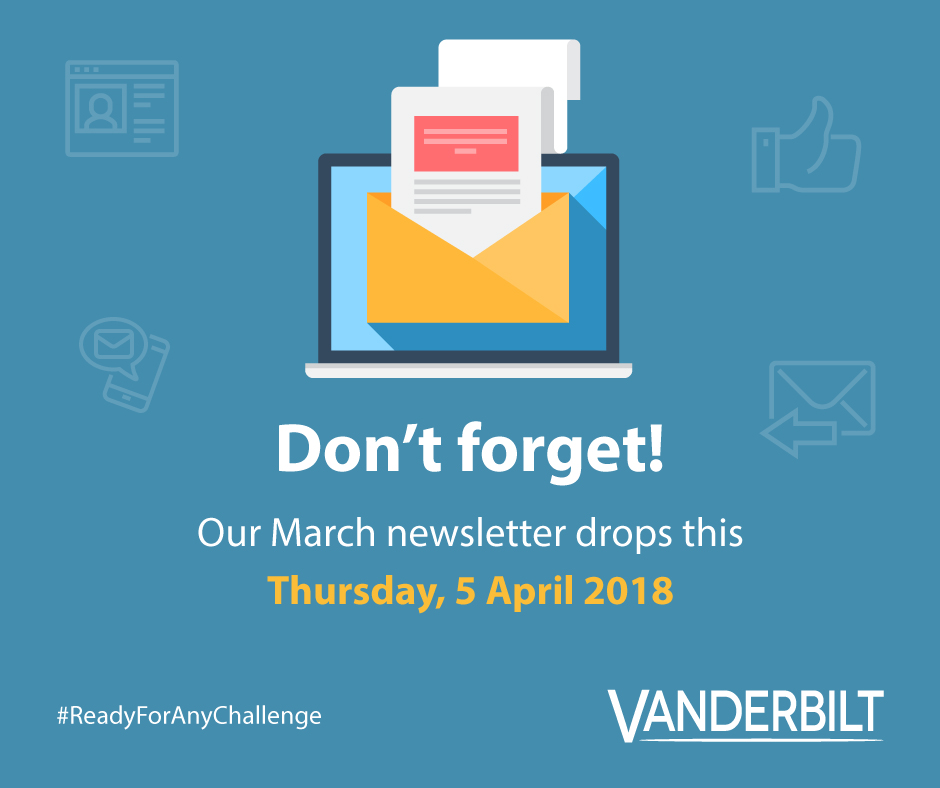 Stay up to date with important highlights of the Security industry, product news, case studies & upcoming events! Available in 6 languages (English, German, French, Spanish, Italian, and Swedish).
What Ready For Any Challenge Means
Vanderbilt's mission is to be dependable, agile and flexible to your needs and solution requirements.
Our customer service and technical support are highly trained and available when you need them.
We recognize that solutions need to meet the varied requirements of different applications and be flexible enough to grow and adapt to your changing needs.
We value your business and aspire to move forward in a manner that is mutually beneficial. Together with you, our customers, Vanderbilt is Ready for any Challenge!
CONNECT WITH US! More than a social network?
Join the Vanderbilt community of security installers & end-users!
Now it's easier than never to stay up to date with what's happening in the security industry.
Find us online, it's worth it!
---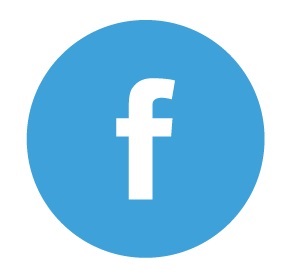 Like the Vanderbilt EMEA page and see what we're up to in your region
>
---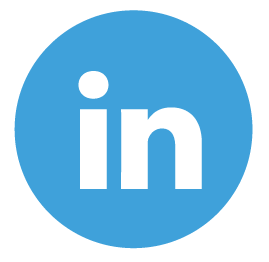 Catch up with our security experts, and get access to their insights, installation tips & advice
>
---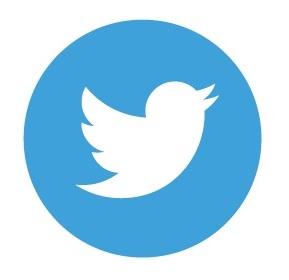 Frequent updates on security strategies based on recent projects. Check-out the last tweet
>
---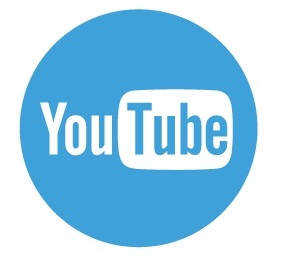 Behind the scenes of an integrated security solution? This is the place to be: Subscribe to Vanderbilt Industries channel and get the most of our video resources
>
---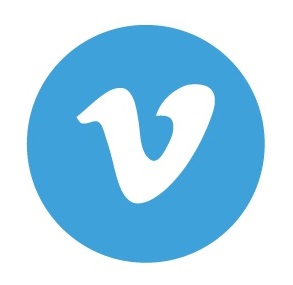 Cool videos and animations, highlights from the events we're attending around the world, testing of various security products, everything is here
>
---
Already following us? Stay tuned! 2018 is about to be a very interesting year with many new security solutions we want to talk about!