ComNet es un importante proveedor de soluciones de transmisión y comunicación en red. Además, Comnet es un proveedor internacional y líder del sector en soluciones de comunicaciones versátiles ofreciendo exigentes requisitos para entornos ambientales críticos. Proporcionamos interfaces Ethernet (IP) y existentes (audio, vídeo analógico, cierre de contactos y datos de RS) a través de medios de cobre, fibra e inalámbricos.
Catálogo sobre soluciones de conectividad y transmisión de ComNet
Principales herramientas de ComNet
Eventos
Hosted by

Iain Deuchars

Seminario web: Port Guardian e implementación en soluciones

Grabado | Bajo demanda | Duración 30 minutos

Register

Introducción a Port Guardian de ComNet, la función de seguridad cibernética que demuestra los beneficios que aporta a los sistemas de seguridad y vigilancia IP.

Conversor y gestor de contactos de ComNet, características, ventajas y el uso de Port Guardian para mejorar la seguridad de la red al implementar esta solución.

3 conclusiones para los asistentes:

Presentación de Port Guardian y los nuevos productos de ComNet
Cómo proteger una red de ataques físicos
Cómo enviar señales de cierre de contactos a través de una red IP
Enlaces de soporte
Vanderbilt Industries & ComNet - Supporting Customers Every Step Of Their Journey
RS485 To Optical And Back
ComNet Tech Tips - SFP Modules
Media Converter Training
ComNet Port Guardian Cyber Security
ComNet NetWave® Gen 3 Wireless Product Release Announcement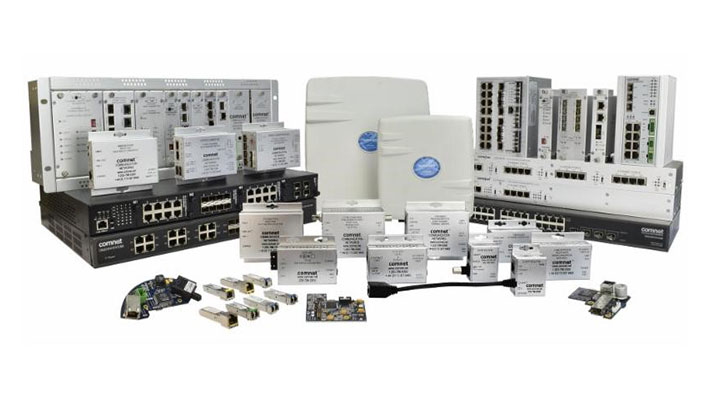 Póngase en contacto con nosotros
Para consultas relacionadas con la región EMEA, rellene el siguiente formulario y le responderemos lo antes posible.
Para consultas relacionadas con ComNet EE. UU., visite https://www.comnet.net